Positions available include Production worker, shipping, tooling equipment, supply chain manager and more. Contact klschneider@howellmetal.com for an application.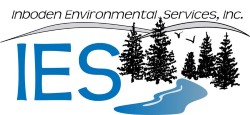 Inboden Environmental Services provides engineering services to architects, engineers and owners for institutional, residential and commercial clients with project requirements ranging from wastewater only to integrated site water management. Positions available include an Environmental Consultant , Environmental Engineer and Maintenance Technician. Click here for for more information and how to apply.
If you would enjoy working in a dynamic environment and are looking for an opportunity to become part of a stellar team of professionals, we invite you to apply online today.

Laurel Ridge Community College is an equal opportunity institution providing educational and employment opportunities, programs, services, and activities and does not discriminate on the basis of race, color, sex, age, religion, disability, national origin, marital status, political affiliation, sexual orientation, or other non-merit factors. Laurel Ridge also prohibits sexual misconduct including sexual violence or harassment. For employment opportunities, visit https://laurelridge.edu/ and click Job Opportunities at the bottom of the homepage.
Laurel Ridge Community College's Free Online Career Coach
Current and prospective students, community members, and businesses have the opportunity to engage a new Laurel Ridge website to explore job outlook, career opportunities, Laurel Ridge programs, and post jobs.
JOB SEEKERS
Take career assessments, browse careers, search for jobs, build your resume and more. Visit here
EMPLOYERS
Focus your job postings toward engaged students, alumni and community members as they explore careers and programs on Laurel Ridge's Online Career Coach. Visit here
Laurel Ridge Community College Workforce Solutions Career Training Programs.
Start, Enhance or Change your career today with one of Laurel Ridge Community College Workforce Solutions' Fast-Track Career Training Programs. Whether you are graduation high school looking to start your career, growing your workforce, changing careers or recently unemployed, we have career training programs in Healthcare, Trades, Manufacturing, Computers/IT, Transportation and more to quickly get you on your way to a new career. Financial grants, assistance, and scholarships are available to offset class costs. Visit here or call 540-868-7021 to learn more.
General Manager (FT) will be responsible for financial accounting to include bill payments and tax filings. Maintains membership records, attends required Lodge meetings, and records meeting minutes. Responsible for all licensing and reporting for charitable gaming, ABC, and health department. The position may oversee staff. Additionally, he/she will be responsible for Lodge inventory and maintaining decorum in Lodge. Experience in quick books and previous management preferred. Restaurant and/or bar management experience desired. Salary based on qualifications. Interested persons should submit resume to: Moose Lodge, 152 Moose Road, Woodstock, VA 22664 or drop off in person.
Positions include Jail Officers, Jail Technicians, Food Service Assistant, Facilities Maintenance Assistant, Medication Aides, and also an LPN. For full job descriptions and to download the application click here. You may also contact hr@rswregionaljail.com or 540-622-8694.
Seniors First is currently hiring a passenger van driver in Woodstock. Responsibilities include delivering noon meals to Meals on Wheels clients and transporting seniors to and from the senior center. Part-time, 8:00AM – 2:30PM, Tuesday through Friday. $11.30/hour. Some benefits including paid time off, paid holidays and retirement. Applications can be downloaded at www.seniorsfirst.info. Position open until filled. EOE